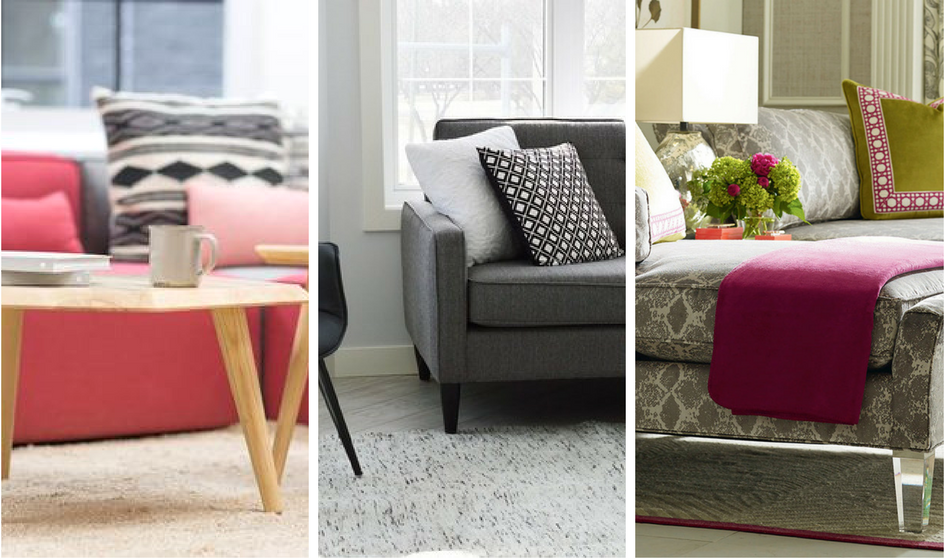 Testimonials of Our Customers
Our customer testimonials highlight why our customers love to purchase from us. Read about some of customers and how they love their purchases. We are confident that you will love your purchase also.
5/14/18, Ron -- These are great legs at a fantastic price! I have ordered 5 sets of these and they have made all 5 low cabinets a more desirable and salable height and modern chic style. I would give these a 10 star rating if I could!!
5/8/18, Lisa C -- Fast shipping and great quality. They will look amazing on my coffee table. Thank you!
5/5/18, Michael R -- Fast shipping. Excellent seller!! A+++++
4/25/18, Jack L -- Excellent service. I would definitely use your service again fantastic
4/17/18, Kelly D -- Great quality, price point and service! Fast shipping too! AWESOME.
4/14/18 , Amy D -- These have a very nice brass finish, its very even and smooth, high end looking. They attach with three screws in pre drilled holes in a triangle plate at the top. I have not put them on the piece yet but expecting no problems based on their appearance.
4/3/18, David D -- Excellent seller, fast ship and great product. I'll b back 4 more!
4/1/18, Tony -- These are awesome...gave my ottoman a bit of modern flair. Thanks well done!
3/28/18, David A -- The product exceeded my expectations. I was so proud of what I was able to DIY with these beautiful pieces. You will be my first stop the next time I get a chance to revamp a piece of furniture.
2/28/18, Jane S -- Before ordering, I found the seller thru Google. The owner was very patient and answered all my questions. She assured me the size and quality. Indeed, I am happy with these beautiful and modern table legs.
2/4/18, Carrie B -- perfect for what I needed! Shipped quickly and packed well!
1/4/18, Rob R -- Just as described good looking.
1/2/18, Kim W -- Solid, well-made and as described. Shipped promptly. Great value. Updates my sofa and will add years to its life!
12/29/17, Stephen L -- Everything as advertised.
12/17/17, Alfredo T -- The product is of excellent quality and design and I couldn't be happier with their customer service.
7/4/17, Morgan E -- Perfect fit and match to a broken leg on our sofa. VERY fast shipping! Item arrived much sooner than expected! Very pleased and highly recommend. Thank you!
6/29/17, Frank T -- I am an interior designer and I ordered this product as a sample for my work. The product arrived sooner that I expected, I was impressed with the quality of the workmanship, I showed the samples to my clients and they were very happy with it so I got the contract. Good seller.
3/18/17, David B. -- Amazingly fast shipping, great product!
3/14/17, Carolina O. -- In the reality are better than in the photo, I was very pleased with the product. Thank you.
3/3/17, Debra M, -- I really like these. They were easy to install and raised the couch up to a more comfortable height.
3/1/2017, Patricia B. -- Beautiful replacement legs for my mid century modern bench.
2/18/17 Joshua C. -- Price was right. Shipping was fast. Product fit my needs.
1/13/17, Jane S. -- Customer service is a profession, very knowledgeable on the products, even got recommendation for my kitchen table. They are as shown, superb quality and great price, fast shipping too. I am very satisfied and happy to find this seller. Thank you!
Frank W. - We are very happy with the transaction, just what we had hoped for. Fast delivery and secure.
C. Holtz - I recently purchased some legs for my sofa as one had broken off. The legs I purchased were an inch shorter than the original two legs but they worked out much better than the original legs. My sofa is sturdier than it was before the leg had broken. I hope to never need replacements again since I plan on replacing the sofa in the next year but if I do, I will definitely return to your site to purchase them. I emailed the sofa manufacturer after the leg broke and never heard back from them. Needless to say, they have lost a customer and you have gained one. Thanks so much.
M. Collins, England - Honest seller, fast shipping, excellent legs. Thank you!!
A. Mincey - Beautiful and well made, shipping was super fast!
L. Goode, California
Hello Alpha Furnishings,
Thank You! My order for 4 Aluminum Spin Leg 875al Italian Designer Legs just arrived. They are great! Just what I wanted and needed to bring up to height a bathroom vanity with vessel sink that we are installing that was too low for me at 5'2" and extremely too low for my 6'2" husband. The quality, especially for the price, is outstanding. The color also goes perfectly with the hardware on the vanity. It will look custom when they are installed, as if they were always meant to be part of the vanity! I looked and looked on-line for quite awhile and wasn't satisfied with anything I found before I found your website. I will recommend Alpha Furnishings to everyone!
Again, Thanks!
J. Bryant, Florida . The handyman just put on the metal sofa legs that I purchased from your company. They are perfect!. From order to receipt the shipping was quick. It's like I have a brand new sofa.
M. Arnold, California . Received my legs, already, and they are even better that the image showed on your website.
Peter L. - Thank you so much for the nice metal legs. I am so happy that I found out about you and got just what I was looking for at a very good price. Thanks.
M. Mccullty. - The legs are so beautiful. They look better than I ever imagined, the chrome finish on them is great!